Why Your Windshield is Slow to Defrost in the Winter
March 26 2019, Western Toyota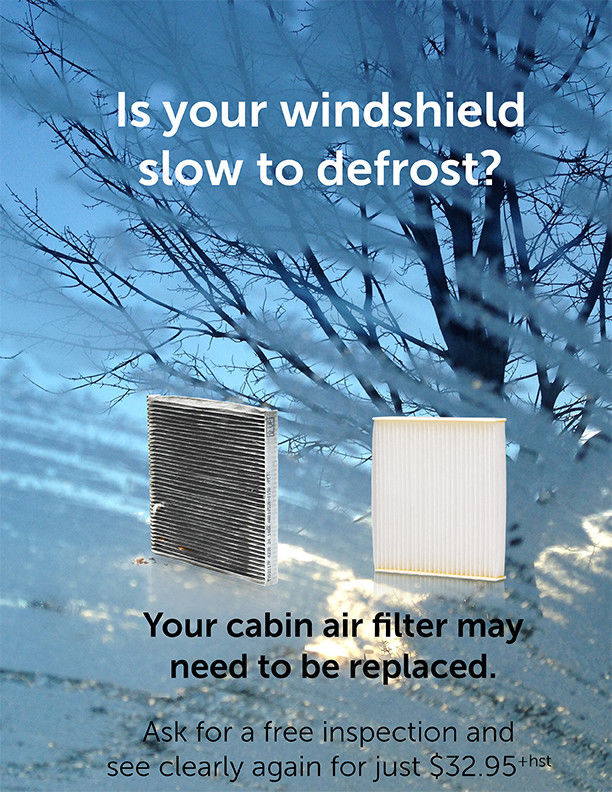 In our wonderful winter season, safely getting around means tending to the (almost) daily task of clearing the snow off of all of the windows on your vehicle.
If you're like most people, this process begins with clearing off your driver's side door first and starting your vehicle so it has a chance to warm up and the heating system can remove the frost from the inside of your windshield and other windows.
Sometimes, you can be all finished clearing the snow from the outside of your vehicle, only to find the frost is still obscuring your view once you get in. Even when it's especially cold, the heating system in your vehicle will be very effective at clearing frost from the inside of your windshield. If you're finding it takes a longer time than you'd expect, the culprit is often your cabin air filter. This is true for all models of vehicles. In order for the maximum amount of heat to pass from the engine compartment, through your vents, and onto the windshield, the system must be free from obstruction. Your cabin air filter is always working to remove impurities from the air going into your vehicle. Over time, your cabin air filter can become clogged causing the air flow to be significantly reduced. If there's less air flowing to the inside of your windshield, the frost will appear to be retreating more slowly.
The cabin air filter is located beneath your hood. It's a good idea to inspect it often, as sometimes critters can make a home there (here's a video of the family of squirrels we found). A good test is to hold it up to a light (like the flashlight on your phone) and make sure you can see the light through the filter. If you're not 100% comfortable with inspecting and reinstalling your cabin air filter, pop by Western Toyota today and we'll inspect it for free. Toyota Genuine Cabin Air Filters, made specifically for your Toyota vehicle are only $32.95 plus tax. Breathe easy and defrost faster when your cabin air filter is free from obstruction.
Drop by Western Toyota at your convenience. We'll inspect and replace your Cabin Air Filter without an appointment. If you'd like to make this a part of a regular maintenance service, book your appointment today online or call us now.